Yoga-Sessions are included in Bendito Tango Marathon!
Yoga for Tanguer@s
Regina gives us taster classes as a GYROKINESIS ® and Pilates teacher. The spiral and rotational movements of GYROKINESIS ® are optimal as preparation for the tango and as a perfect start for a wonderful dance day at the Bendito tango marathon.
Please bring your own yoga mat if you have one! We will have only a few mats for people without a mat, but not enough for everybody.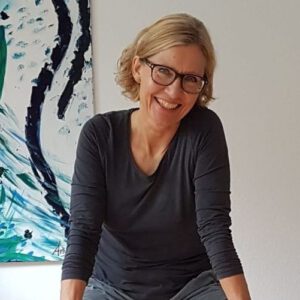 Regina Muckenfuß
---