Körperbewusstseinsmethode – Body Awareness Methode angewandt auf den argentinischen Tango.
Die Arbeit konzentriert sich auf die Funktionalität des Körpers bis hin zum Tanz.  Wir bearbeiten die Grenzen unseres Körpers durch entspannende Übungen auf dem Boden, Übungen im Sitzen und Stehen, allein, zu zweit oder in der Gruppe. Es werden bequeme Kleidung, Matte oder Handtuch und Socken verwendet.
Samstag: Die Spiralen in unserem Körper
Sonntag: Unsere Hüfte und verschiedene Übungen zur Wahrnehmung
Margit Dels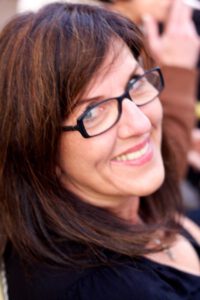 ---
Body Awareness Method applied to Argentine Tango.
The work focuses on the functionality of the body to dance.  We work on the limits of our body through relaxing exercises on the floor, exercises in sitting and standing, alone, in pairs or in groups. Comfortable clothing, mat or towel and socks will be used.
Saturday: The spirals in our body
Sunday: Our hips and various exercises